Ozempic Weight Loss Drugs Stomach Paralysis Investigation and Compensation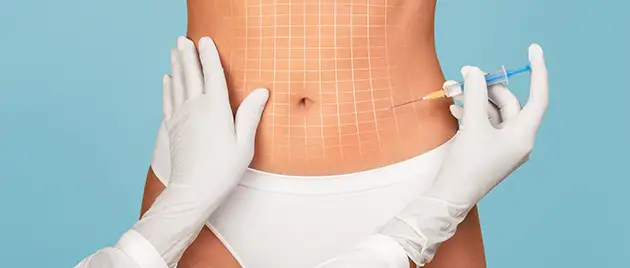 Photo Credit: Unsplash | Published: October 30, 2023
Claim Form Deadline: Ongoing
Estimated Payout: Varies
Proof required: Yes
Did You Take An Injectable Weight Loss Drug Such As Ozempic?
Take Ozempic or another weight loss drug? Experience gastric problems such as gastroparesis, stomach paralysis, intestinal obstruction or blockage, persistent vomiting, nausea or diarrhea? Did you report these issues to a doctor or seek medical care? If yes, you may be eligible for substantial compensation. A recent investigation reported that patients taking the weight loss drug Ozempic®, along with others such as Wegovy®, Mounjaro™, Rybelsus®, Trulicity®, and Saxenda®, could experience painful side effects—symptomatic of a condition known as gastroparesis, or stomach paralysis.

If you or someone you know has experienced adverse side effects, consult with a medical professional right away. If you believe that your symptoms are directly related to Ozempic® or similar medications, you may be entitled to compensation for your suffering. You can use the links below to fill out a claim form if you believe that you qualify by having taken one of these Injectable Weight Loss Drugs.


What Are the Different Weight Loss Medications in the Investigation?
• Ozempic®
Ozempic® is a glucagon-like peptide-1 (GLP-1) receptor agonist originally used to manage Type 2 diabetes. The active ingredient in Ozempic® is semaglutide, which works by mimicking the effects of GLP-1, a naturally occurring hormone that helps regulate blood sugar levels and appetite. By enhancing insulin production and reducing glucose release from the liver, Ozempic is designed to control blood sugar and aid weight loss in diabetic patients.

• Wegovy®
Wegovy® and Ozempic® contain the same active compound; however, Wegovy® contains a much higher dose of semaglutide. It received FDA approval as a weight loss medication in 2021, the first new weight loss medication to gain approval in several years.

• Saxenda®
Saxenda® is a GLP-1 medication that delivers an active compound called liraglutide. Liraglutide was originally approved by the FDA in 2010 as an adjunct therapy to diet and exercise for the management of type 2 diabetes, sold under the brand name Victoza.

But following clinical trial results, liraglutide sold under the name Saxenda®, gained approval in 2017 as a weight loss medication for people with a BMI of 30 or higher or for people with a BMI of 27 and higher who also have a metabolic health condition. Saxenda® is not used to treat type 2 diabetes.

• Rybelsus®
Rybelsus® is an oral medicine that can be used as a first-line medication to improve blood sugar control in adults over the age of 18 with type 2 diabetes. It works by mimicking the effects of GLP-1, a naturally occurring hormone that stimulates insulin secretion and lowers glucagon secretion from the liver.

• Mounjaro™
Mounjaro™, also known as tirzepatide, is an injection that can be used to improve blood sugar in adults with type 2 diabetes. It is reported that Mounjaro™ may help the body regulate blood sugar levels and decrease the amount of food eaten.

• Trulicity®
Trulicity® (generic name: dulaglutide) helps users by lowering A1C levels in those with type 2 diabetes. It works by limiting how much sugar gets into the bloodstream, slowing down how quickly food is digested, and helping the pancreas release insulin after a response of high sugar levels in the blood after eating.


How Do I Qualify for Compensation?
A problematic trend has been identified with the increasing popularity of these weight loss drugs mentioned above, including Ozempic®. Reports have surfaced, suggesting a possible link between Ozempic®, and other similar medications, and a condition known as gastroparesis, also known as stomach paralysis.

Gastroparesis is a disorder in which the stomach takes longer than usual to empty its contents into the small intestine. This can lead to various uncomfortable symptoms, such as nausea, vomiting, bloating, and a feeling of fullness. Severe cases may even result in malnutrition and other complications. There is no known cure for the condition, though withdrawal of the medication may lessen symptoms.

Now, many victims are coming forward and seeking justice against the drug manufacturers who failed to properly warn patients of the inherent risks of taking these weight loss treatments. These companies have a duty to keep consumers safe and warn them of any risks involved when using their treatments. A failure to do so entitles victims to pursue compensation, which can be used to cover associated medical bills, a victim's pain and suffering, or even lost wages due to missed time at work while recovering from injuries.

If you or someone you love were innocently endangered by harmful weight loss and diabetes medications like Ozempic®, do not hesitate to reach out using the following links to see if you can qualify for compensation for any suffering you have experienced as a result of taking the above mentioned medications:




How Do I Find Class Action Settlements?
Find all the latest Class Action Settlements you can qualify for by getting notified of new lawsuits as soon as they are open to claims:





Attorney Advertising. The information on this website is for general informational and advertising purposes. No attorney-client relationship between reader and Siri & Glimstad or their partner firm is created by submitting the form above. Upon submitting the form, you agree that a representative from Siri & Glimstad or their partner firm may contact you.
For more open class actions keep scrolling below.