Chicco KidFit Child Booster Seat Class Action Settlement - No Proof Required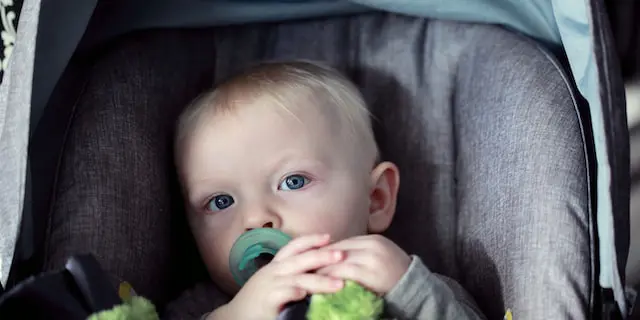 Photo Credit: Unsplash | Updated: Sept 24, 2023
Settlement Status: Open to Claims
Claim Form Deadline: December 11, 2023 (Estimated)
Estimated Payout: $25 (Without Proof) - $50 (With Proof)
Proof required: No
**This settlement is available for claimants with or without proof of purchase**
What is the Artsana "KidFit" Chicco Booster Seat Settlement?
A class action settlement has been reached with Artsana Group, the owner of Chicco, manufacturer of "KidFit" branded car booster seats for children. Although Chicco and Artsana deny the allegations made by class action attorneys that filed the Chicco car seat lawsuit, a settlement was agreed upon by everyone involved regarding misrepresentations about the minimum required weight for collision safety and protection of children in the Chicco brand "KitFit" car booster seats.

The court that preceded over the Chicco booster seat class action settlement negotiations did not make a determination or judgment as to which side was right or wrong. The booster seat manufacturer agreed to the settlement in order to avoid the risk, cost, and time associated with taking such a lawsuit to trial. Chicco did not accept any wrongdoing, nor the claims made by class action attorneys in the case. They denied the allegations that the booster seats falsely asserted weight requirements for the "KidMax" branded car seats.


How Do I Qualify?
If you qualify you must file a class action claim form either with no proof required, or provide proof if you do have receipts, photo evidence, or billing statements. If you file a claim form with no proof provided, you can get an estimated $25. If you file a claim form with proof provided you can get an estimated $50. You may qualify for the child booster seat class action settlement if you purchased a qualifying Chicco "KidFit" Car Seat anytime April 22, 2015 through December 31, 2021. The payment is stated as being up to $50 with proof of purchase, and $25 without proof of purchase required. You must have purchased one of following "KidFit" car booster seats branded by Chicco, a subsidiary of Artsana Group:

• Chicco KidFit
• Chicco KidFit Zip
• Chicco KidFit Zip Air
• KidFit Luxe
• KidFit Plus
• KidFit Air Plus




How Much Will I Get Paid?
The Chicco car booster settlement is stated by class administrators to provide between $25 to $50 per claim. The lower end of the payment will be paid to settlement claimants who have no proof of purchase to provide.


Do I Need Proof of Purchase?
No, the Chicco booster seat class action settlement does not require proof of purchase for the $25 payout per claim. If you qualify but do not have proof of purchase to provide when filling out a claim form, you may receive $25.00. However, you will still need to have made the original purchase during the qualified time period of April 22, 2015 through December 31, 2021. You will also need to provide two of the following four attestations when filing a Chicco settlement claim form:

• A serial number for Chicco booster seats,
• the model of the product purchased, as well as the color of the booster seat,
• Purchase information about the Chicco car seat, such as the name of the retailer where it was purchased, month or season, and year of purchase,
• If the Chicco booster seat was not purchased online, the city and state in which it was purchased, as well as a picture of it.


When is the Deadline to File a Claim in the Chicco Class Action?
The deadline to file a claim form in the car seat settlement is estimated to be at least as early as December 11, 2023. However, the deadline could be extended further depending on the date on which the settlement's final approval is granted by the court. The final deadline date to file a claim form will be no later than 60 days from the final approval date. Settlement Final Approval is the last step before payments are finally sent out to valid and timely claimants. File a claim form below as soon as possible to ensure a valid and timely application is received by the Chicco class action administrators.


How Do I Find Class Action Settlements?
Find all the latest Class Action Settlements you can qualify for by getting notified of new lawsuits as soon as they are open to claims:


Filing Class Action Settlement Claims
Please note that your claim form will be rejected if you submit a settlement claim for payout with any fraudulent information. By providing this information and your sworn statement of its veracity, you agree to do so under the penalty of perjury. You would also be harming others that actually qualify for the class action settlement. If you are not sure whether or not you qualify for this class action settlement, visit the class action administrator's website below. OpenClassActions.com is only providing information and is not a class action administrator or a law firm. OpenClassActions is a participant in the Amazon affiliate advertising program and this post may contain affiliate links, which means we may earn a commission or fees if you make a purchase via those links.





For more class actions keep scrolling below.