$7.8M Celsius Energy Drink Class Action Settlement - No Proof Required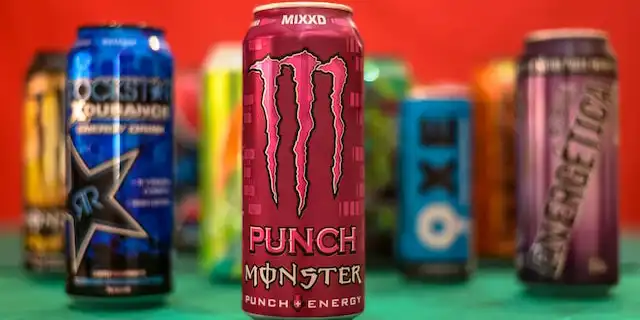 Photo Credit: Unsplash | Published: June 27, 2023
Settlement Status: Open to Claims
Claim Form Deadline: February 13, 2023
Estimated Payout: $20 (Without Proof) - $250 (With Proof)
Proof required: No
Method of payment: PayPal / Venmo / Zelle / ACH / Mailed Check
**This settlement is available for claimants with or without proof of purchase**
What is the Celsius False Advertising Class Action Lawsuit About?
A $7,800,000 No Proof Required Class Action Settlement has been reached with Celsius over allegations that its product contained preservatives when the labeling clearly indicated that the Celsius beverages did not contain any preservatives. The Celsius class action lawsuit alleged that Celsius violated certain consumer protection laws by labeling its products with "No Preservatives" while the products contained citric acid, a known preservative. The consumer laws mentioned in the lawsuit are as follows:

• California False Advertising Law (FAL)
• California Unfair Competition Law (UCL)
• California Consumers Legal Remedies Act (CLRA)
• Common Law

For more examples on consumer protection laws, you can find out about laws like the telephone consumer protection act, or the TCPA, the biometric information protection act, or BIPA, and the fair and accurate credit transactions act, or FACTA to name a few.

Celsius Holdings, the owner and manufacturer of Celsius beverages denies any wrongdoing and claims that they used the ingredient citric acid as a flavor enhancer, not as a preservative. However, they have decided to settle the lawsuit for nearly $8 Million in order to avoid the costs and headache of court fees and proceedings. The courts have not decided that any parties in the settlement are right or wrong, and the fact that there is a settlement does not mean that Celsius indeed broke consumer protection laws. The following Celsius drinks are affected and qualify for this no proof class action for payout during certain dates (see dates below):

• Celsius Heat
• Celsius BCAA+Energy
• Celsius with Stevia
• Celsius On-The-Go
• Flo Fusion
• Celsius Beverages labeled "Celsius Live Fit"


How Do I Qualify?
You may qualify for the Celsius class action settlement if you purchased any of the above Celsius beverages anytime in the United States, not for the purpose of resale between January 1, 2015 through November 23, 2022.


How Much Will I Get Paid?
The maximum payout for claims made without proof purchase is capped at $20 per claim without proof, and at $250 per claim if you can provide proof of Celsius beverage purchase in the form of receipts or other evidence. Each can of Celsius beverages claimed will amount to a $1.00 payout. For Celsius "On-The-Go" and Flo Fusion drinks, which are typically packs of 14 in the form of powder, will amount to a $5.00 payout per pack of 14 servings.


Do I Need Proof of Purchase?
No, the Celsius class action settlement does not require proof of purchase for the $20 payout per claim as a portion of the $7.8 Million settlement fund. If you file a valid claim, and do not have proof of purchase, the class action will pay up to $20.00 per claim, as long as it is a valid and timely claim and the products are covered (see list above for covered products). Note, however, that class action settlement payouts may be pro-rated and adjusted. If there are more claims filed than expected, the payout amount will be reduced per person (pro-rated).


How Do I Find Class Action Settlements?
Find all the latest Class Action Settlements you can qualify for by getting notified of new lawsuits as soon as they are open to claims:


How Do I File a Claim?
To be eligible to receive a payment from the $7.8M No Proof Celsius Settlement, you must complete and submit a timely Claim Form by February 13, 2023 electronically HERE. You can also file a class action claim by mail by printing a claim form and mailing it directly. You can find the mailing address on the official Celsius class action administration website here. The mailing address is also available here:

Celsius Class Administrator
P.O. Box 4325
Baton Rouge, LA 70821


Filing Class Action Settlement Claims
Please note that your claim form will be rejected if you submit a settlement claim for payout with any fraudulent information. By providing this information and your sworn statement of its veracity, you agree to do so under the penalty of perjury. You would also be harming others that actually qualify for the class action settlement. If you are not sure whether or not you qualify for this class action settlement, visit the class action administrator's website below. OpenClassActions.com is only providing information and is not a class action administrator or a law firm.





For more class actions keep scrolling below.