Enfamil Infant Formula Class Action Lawsuit
Updated: October 31, 2022
Claim Form Deadline: October 31, 2022
Estimated Payout: $15 (Without Proof) - $45 (With Proof)
Proof required: No
Method of payment: Prepaid Card / PayPal / Venmo / Zelle / Direct Deposit
What's This Settlement About?
A $8.4 Million Class Action Settlement has been reached over Enfamil baby formula products. The original class action lawsuit alleges that the company made false, misleading, or deceptive label representations that the Enfamil baby formula could make a specified number of bottles of liquid formula.

Contrary to those representations, the class action lawsuit alleged on behalf of consumers that Enfamil could not make the represented number of bottles of liquid formula when consumers followed the provided instructions for Preparation & Use.

Accordingly, the class action lawsuit made allegations that the Products were deceptively and unlawfully labeled, packaged, and marketed. While the class action settlement was agreed upon by Enfamil, there was no judgement on who was right or wrong in this case, and no acceptance or acknowledgement of any wrongdoing by Enfamil as this settlement has been agreed to out of court.

Enfamil is an American brand of infant formula that is made by Mead Johnson (Mead Johnson & Company), a subsidiary of Reckitt. Reckitt is a British multi-national consumers goods and products conglomerate.


How Do I Qualify?
Consumers are included in the Settlement (in other words, you are a "Class Member") if you live in the United States and you purchased any of the specified Enfamil Products (for personal use only) from January 1, 2017 through June 23, 2022. You can find a list of the qualified Enfamil products HERE, or in the image below. The lists include the amounts of baby formula the products were marketed as being able to produce.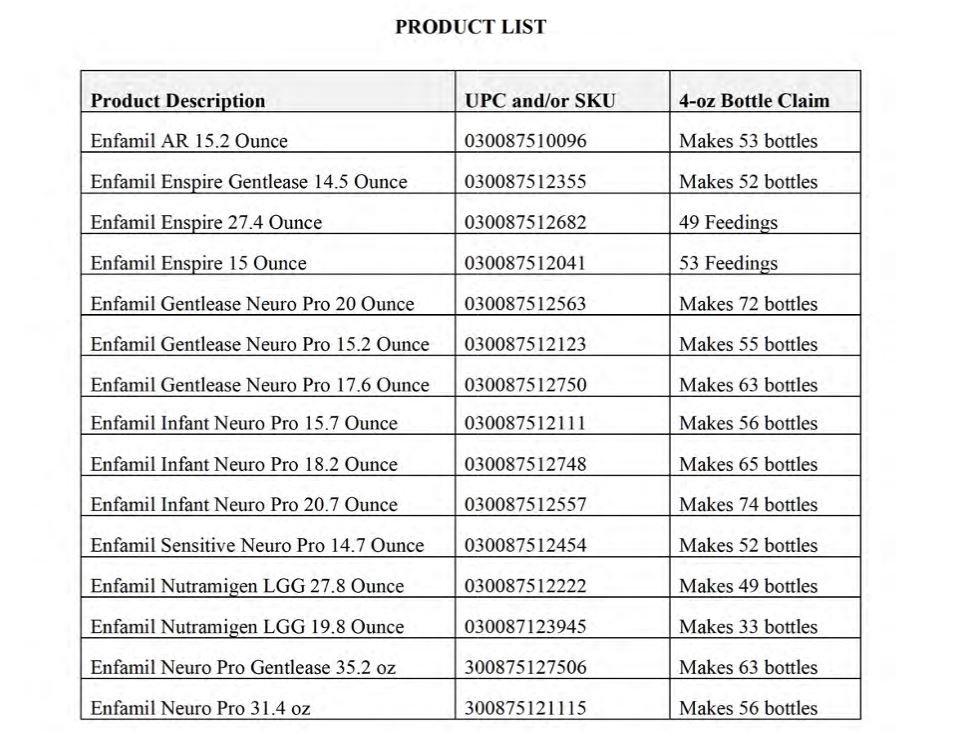 What Can I Get?
If the Enfamil Class Action Settlement will receive final approval, the Enfamil has agreed to make lasting changes in addition to the monetary compensation included for qualified class action members (as stated above). The amount you will receive is higher if you have proof of purchase.

• Without Proof of Purchase:
You can get up to $3.00 per Unit purchased for up to a maximum of $15.00 per Household;

• With Proof of Purchase:
You can get up to $3.00 per Unit purchased for which a valid Proof of Purchase has been provided, up to a maximum of $45.00 per Household.


How Do I File a Claim?
You must have submitted a claim by October 31, 2022 in order to qualify for this class action settlement.

Settlement Administrator at Wacker v Mead Johnson & Company, LLC
c/o Kroll Settlement Administration
PO BOX 225391
New York, NY 10150-5391

You may be asked for a "Class Member ID" which you can register for here on the Enfamil Baby FOrmula class action settlement administrator's website. The deadline to make a valid claim is 11:59 p.m. Central Time on October 31, 2022.

The Court will hold a Class Action Settlement Fairness Hearing on September 22, 2022 at 9:00 a.m. in the Circuit Court of Phelps County, Missouri.


How Do I Find Class Action Settlements?
Find all the latest Class Action Settlements you can qualify for by getting notified of new lawsuits as soon as they are open to claims:






For more class actions keep scrolling below.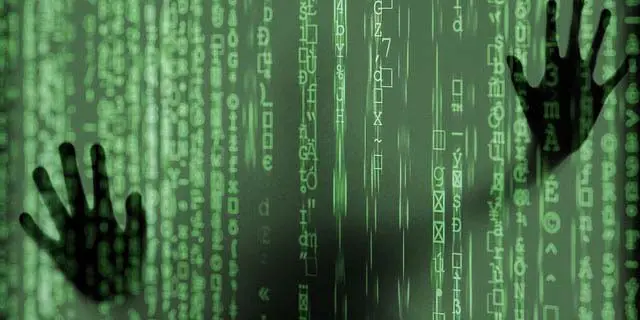 Equifax Data Breach
Deadline: 01/22/24 Submit Claim