How to File a Claim in the Coors Vizzy Hard Seltzer Settlement - No Proof Required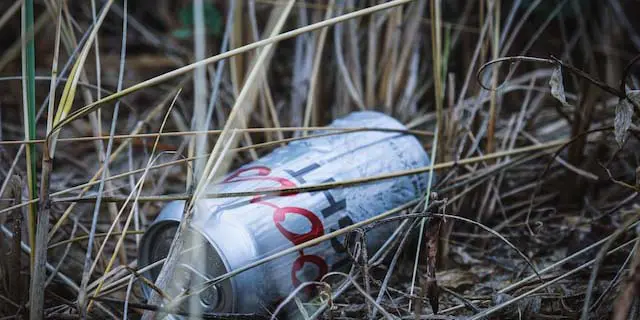 Photo Credit: Unsplash | Updated: June 7, 2023
Claim Form Deadline: June 6, 2023 (Passed)
Payout: $15.00 (Without Proof)
Proof required: No
**This settlement is available for claimants with or without proof of purchase**
What is the Vizzy / Coors Hard Seltzer Settlement About?
A $9,500,000 class action settlement has been agreed upon, resolving cases over false advertising by the brand Vizzy hard seltzer, owned by parent company Molson Coors. The Vizzy class action lawsuit alleged that Vizzy hard seltzer products were falsely advertised by being labeled as having "antioxidant Vitamin C from the acerola superfruit."

Molson Coors, the defendant, has agreed as part of the Vizzy class action settlement, to remove the label and phrase "antioxidant Vitamin C from the acerola superfruit" in any of the marketing and promotion of Vizzy hard seltzer. The $9.5 Million class action settlement will be used to pay out timely and valid claims, as well as attorney costs and fees, Court expenses, and to finance class action administration.

It is important to note that Molson Coors Beverage Company has not admitted to any wrongdoing, even though they agreed to the $9.5 Million Vizzy Settlement. Coors has communicated that the label claims they made as to "vitamin C from the acerola superfruit" were true and accurate.


How Do I Qualify?
You may qualify for this class action if you purchased certain Coors Vizzy hard seltzer products for your own personal use, and not for resale in the United States. Proof of purchase is not required for up to a $15.00 payout, at a minimum of $6.00 per claim per household. You are a qualifying class action settlement member if you made relevant purchases anytime between January 1, 2020 and March 10, 2023.


How Can I Get Paid if I Qualify for the Vizzy Class Action?
Those who file a valid claim will be eligible to receive cash payment for each valid unit of Vizzy hard seltzer purchased in the qualifying time period (January 1, 2020 to March 10, 2023). The payout will be as follows:

• 24-pack Vizzy hard seltzer packs - $5.00 per unit purchased
• 12-pack Vizzy hard seltzer packs - $3.00 per unit purchased


Do I Need Proof of Purchase to Qualify for the Vizzy Settlement?
No, proof of purchase is not necessary for payments of up to $15.00 per claim. The minimum payment for any valid and timely claim is set to $6.00 per household. The total payments made may be reduced as a function of how many valid claims are filed by the deadline.


How Do I Find Class Action Settlements?
Find all the latest Class Action Settlements you can qualify for by getting notified of new lawsuits as soon as they are open to claims:


How Do I File a Claim?
To be eligible to receive a payment from the Coors Class Action Settlement, you must have completed and submitted a timely Claim Form by June 6, 2023 online. Find the claim form below.


Filing Class Action Lawsuit Claims
Please note that your claim form will be rejected if you submit a settlement claim for payout with any fraudulent information. By providing this information and your sworn statement of its veracity, you agree to do so under the penalty of perjury. You would also be harming others that actually qualify for the class action settlement. If you are not sure whether or not you qualify for this class action settlement, visit the class action administrator's website below. OpenClassActions.com is only providing information and is not a class action administrator.





For more class actions keep scrolling below.