How to Get Cash for the Clorox Pine-Sol Product Recall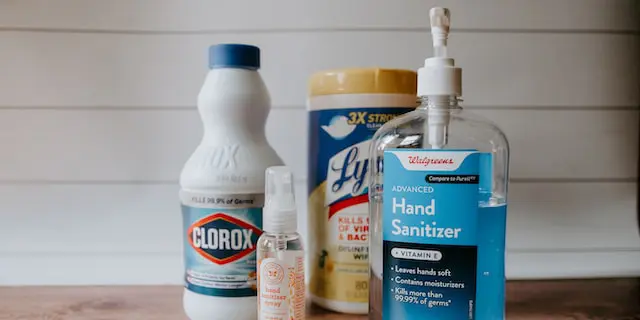 Photo Credit: Unsplash | Published: May 2, 2023
Status: Open to Claims
Recall Deadline: Pending
Estimated Payout: Varies
Proof required: Yes
Method of payment: Mailed Check
What's The Pine-Sol Recall About?
Nearly 37 Million bottles of Pine-Sol is being recalled by its manufacturer, Clorox, a multinational producer of famous product lines that also include Brita, Glad, Burt's Bees. Clorox has decided to voluntarily recall some of their Pine-Sol products that were produced between January 2022 and September 2022. Clorox established a website that seeks to inform people and gather information to send checks compensate consumers who may have purchased such products.
The recall affects certain Pine-Sol cleaning products which may, upon investigation, may contain dangerous bacteria such as Pseudomonas aeruginosa, which may pose a serious risk of infection to certain groups of individuals and may require subsequent medical treatment. This bacteria can enter through airways, through breaks in the skin, or through your eyes. However, it is noted on the recall website that "people with healthy immune systems are usually not affected by the bacteria."
The affected Pine-Sol cleaning products range in size from 28 ounce to 100 ounce double packs. They were sold on Amazon.com, Sam's Club, Walmart, Kroger's, Target, Dollar Tree, and other massive nationwide US retailers. An estimated 37 million bottles of Pine-Sol have been recalled, and if you have purchased these particular products you may qualify for a check refund mailed to you once you fill out the form on Pine-Sol's official website (see below). You can find out more information about which products may qualify in this article under the "How Do I Qualify?" section.
How Do I Qualify?
If you purchased any of the following Clorox Pine-Sol products, you can contact Pine-Sol directly via their official recall refund website (see information below) to request a refund. The Pine-Sol product would be affected if it was manufactured some time between January and September 2022. The size of the bottle can vary from 28 to 175 ounces. You can check the UPC codes to match your Pine-Sol bottle to see if you qualify for a refund
here
. Pine-Sol products that have certain UPC codes as well as a "datecode" starting with 'A4' as well as the first five numbers having to be "22249" or lower:
• Pine-Sol Multi Surface Cleaner Lavender Clean - 28 / 48 / 60 ounce
• Pine-Sol Multi-Surface Cleaner Lemon Fresh - 28 / 48 / 60 / 100 / 175 / 100 -2x ounce
• Pine-Sol Multi-Surface Cleaner Sparkling Wave - 48 ounce
• Clorox Professional Pine-Sol Lemon Fresh Cleaner - 144 ounce
• CloroxPro Pine-Sol Lavender Clean All Purpose Cleaner - 144 ounce
• CloroxPro Pine-Sol Lemon Fresh All Purpose Cleaner - 144 ounce
• CloroxPro Pine-Sol Orange Energy All Purpose Cleaner - 144 ounce
• CloroxPro Pine-Sol Sparkling Wave All Purpose Cleaner - 144 ounce
How Much Can I Get?
At this time, the recall value varies depending on the product and amount of products claimed. You can fill a request online by going to the official Pine-Sol reimbursement request website below, or contact Clorox directly on their hotline: 1-855-378-4982.
How Do I Find Class Action Settlements?
Find all the latest Class Action Settlements you can qualify for by getting notified of new lawsuits as soon as they are open to claims:
How do I File a Claim?
Anyone who purchased an affected Clorox Pine-Sol product can qualify for a refund in the form of a check that Pine-Sol says will be mailed within 4 to 6 weeks. The recall refund website asks for proof in the form of a photograph of the bottle with the UPC ("Universal Product Code") on the Pine-Sol bottle.
While no adverse reactions have yet to have been reported by the CPSC, or the Consumer Product Safety Commission, if you do experience any adverse reactions please contact the FDA below.