$60 Million AT&T Settlement - Data Throttling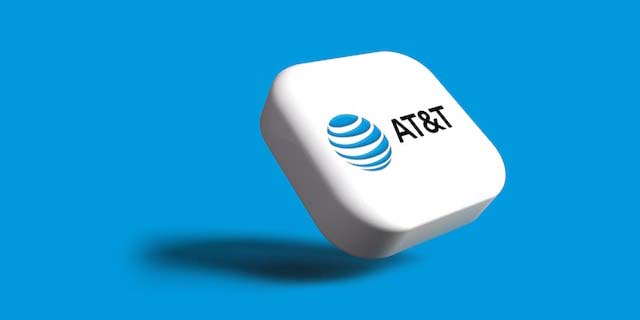 Photo Credit: Unsplash | Updated: May 19, 2023
Claim Form Deadline: May 18, 2023 (Passed)
Estimated Payout: $10 - $23
Proof required: N/A
What is the AT&T Data Throttling Settlement All About?
A $60 Million AT&T Settlement has been reached with the FTC that will pay qualified consumers an estimated $10 to $23 each. This AT&T settlement resolves original litigation, or lawsuit, that was filed in 2014 by the United States Federal Trade Commission (the "FTC"). The FTC alleged that AT&T, a massive American wireless and data provider, did not properly notify their customers that their data speeds would be intentionally slowed down when an arbitrary limit for the month for data usage would be hit. This practice is widely known as "data throttling".

The FTC, in its original lawsuit, made allegations that AT&T's data throttling resulted in at least 3,500,000 customers that had purchased unlimited data plans. Network speeds for these AT&T customers were slowed down by as much as 80%, or even 90%. According to the FTC's lawsuit, these customers reported unusable network speeds resulting in a nearly impossible experience for GPS, web browsing, and video streaming on their "unlimited" data plans with AT&T.

AT&T agreed to the data throttling settlement terms finally in 2019. Under the provisions of this AT&T settlement, current customers would be given credits on their billing accounts, while former subscribers would receive refund checks. However, not all AT&T customers that qualified for the unlimited data throttling settlement payouts actually received checks, and a large portion (about $7,000,000) remained to be distributed out to former customers that qualified, and did not have proper contact information.


How Do I Qualify?
Former AT&T customers who had an unlimited data plan at some point between Oct. 1, 2011, and June 30, 2015, had personally experienced the data throttling described in this article, and have not yet received a check, cash, or payment from AT&T for the settlement are eligible for payment. Current AT&T customers who received a credit on their account and former subscribers who already received a check from AT&T are not eligible.

The AT&T Data Throttling Class Action administrators will ask you for the following information:

• If in fact you experienced slow data speeds, or data throttling, that made it very difficult to actually use your data on your unlimited AT&T plan.
• Whether or not you already have received a payment or money from AT&T for data throttling.
• The phone number associated with the respective unlimited AT&T data plan.
• You must be a former AT&T customer,
• You had an unlimited AT&T wireless data plan anytime October 1, 2011 through June 30, 2015


How Much Can I Get Paid for the AT&T Settlement?
The exact amount that eligible customers will receive is dependent on how many people file a valid claim. In the previous round of compensation, current and former AT&T customers received between $10 and $23, depending on the state where they resided. It is yet to be determined how much the remaining funds will provide in refunds to eligible customers.


How Do I File a Claim?
To file a claim, eligible former AT&T customers can submit a form online (located at the bottom of this page) or through the Federal Trade Commission's (the FTC) website, or by contacting the Claims Administrator by phone at 877-654-1982 or email at

[email protected]

. The deadline to submit was claim was on May 18, 2023.


How Do I Find Class Action Settlements?
Find all the latest Class Action Settlements you can qualify for by getting notified of new lawsuits as soon as they are open to claims:


Class Action Settlement History with AT&T
This isn't the very first consumer settlement, or class action lawsuit, that AT&T has faced. In 2021, a $14 Million class action settlement against AT&T was been settled as a result of a class action lawsuit. The lawsuit had claimed that certain AT&T customers, specifically "post-paid" wireless customers (who pay after their billing cycle is used) were paying a monthly "administration" or "admin" fee. The lawyers, who represented the class action members and plaintiffs in the filed class action lawsuit alleged that this administrative fee was deceptive, and that customers were not informed of it properly. AT&T ended up settling the case but did not accept any wrongdoing, nor did a judge make a decision as to who was right or wrong in the class action lawsuit. For more information read here.

In 2014, AT&T settled a lawsuit with the Federal Communications Commission for $105 million for unlawfully billing customers for third-party services that were not authorized. In 2016, the company was fined $7.7 million for allowing unauthorized access to customer data, and in 2019, AT&T settled with the Federal Communications Commission (FTC) for $60 million for misleading customers about its unlimited data plans. As part of the litigation settlement, AT&T paid out consumers between $10 and $23, which is the estimated payout amount for this portion of the settlement fund distribution. AT&T has also faced lawsuits related to privacy violations, deceptive advertising, and labor disputes. Despite the legal battles, AT&T remains one of the largest mobile carriers in the United States, providing cellular and data services to millions of customers.


Filing Class Action Lawsuit Claims
Please note that your claim form will be rejected if you submit a settlement claim for payout with any fraudulent information. By providing this information and your sworn statement of its veracity, you agree to do so under the penalty of perjury. You would also be harming others that actually qualify for the class action settlement. If you are not sure whether or not you qualify for this class action settlement, visit the class action administrator's website below. OpenClassActions.com is only providing information and is not a class action administrator nor a law firm.





For more class actions, recalls, and refunds keep scrolling below!