Facebook Tracking Class Action Settlement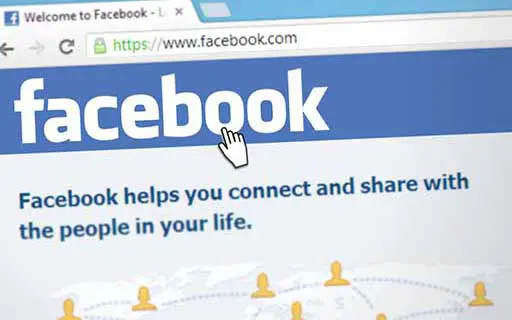 Photo Credit: Pixabay | Updated: May 20, 2023
Settlement Status: Closed - Awaiting Payment
Claim Form Deadline: Passed
Payout: Estimated $50 - $300
Proof required: No
Method of payment: Mailed Check / Prepaid Card / PayPal / Venmo / Zelle
What's the 2023 Facebook Settlement About?
A new 2023 Facebook class action settlement has been reached for a record-breaking $725,000,000. These funds will be made available to almost all Facebook users located in the United States. The 2023 Facebook class action was settled oover allegations that Meta Platforms, Inc. (parent company of Facebook.com) released private user data to third parties inappropriately, without proper user consent or permission. The 2023 Meta class action is open to claims to any United States Facebook user until at least the deadline to file a claim: August 25, 2023. Here's where you can find more information on how to get paid or opt out of the $725 Million Meta class action. If you are looking for information about the 2022 Facebook user tracking class action settlement, skip to the next paragraph section below.

Follow the link below to find out how you can get paid in the 2023 Facebook data privacy Class Action Settlement, which is currently open to claims here:



2023 Facebook Class Action
Deadline: 08/25/23
How to File a Claim
What is the $90 Million 2022 Facebook Tracking Settlement?
Facebook has agreed to pay $90,000,000 to Facebook users whose data was tracked and improperly collected when visiting non-Facebook websites. The settled class action lawsuit alleges that Facebook obtained and collected data from Facebook users in the United States who visited non-Facebook websites that displayed the Facebook Like button. Those external sites allowed Facebook to collect data from Facebook users even while they were not on Facebook.com without user consent.

Similar class action settlements and lawsuits have been in the news lately. One of these is an ongoing Google Privacy Class Action Settlement, and an even larger Facebook biometric data class action settlement that was paid out in April 2022.


How Do I Qualify?
The Facebook Tracking Class Action Settlement includes anyone who, between April 22, 2010 and September 26, 2011 visited non-Facebook websites that displayed a Facebook 'Like' button (similar to the one up top here!).


Do I need Proof to Get Paid?
You don't need proof to participate. However, if you do provide your Facebook username, email or URL from your profile, it will raise your chances of being paid. You can provide your username, or the URL from your Facebook profiles for accounts you may have used between April 22, 2010 and September 26, 2011. This will make it easier and increase the chance of the Settlement Administrator finding your account. If you cannot remember your username, leave it blank and the administrator will try to locate your account based on the other information on this form). You will need to provide your email that is associated with your Facebook account as part of the claim form.


The Claim Form Asks for a Username: How Do I Find My Facebook Username?
Facebook usernames help people find your public Facebook profile more easily. Your Facebook username will result in a public URL link that will look something like this:





You can find your username by clicking on your user profile avatar in the circle on the top right:

• Click on 'Settings and Privacy',
• Next, on the left you will find the 'Accounts Center'. Click on 'See more in Accounts Center' or go directly to this Facebook accounts center link.
• You will find a list of profiles if you have more than one profile, such as an Instagram profile as well as a Facebook account. Choose a profile.
• Click on username to see whether you have a username, and if so what it is.


How Much Can I Get?
If the Settlement is approved by the Court, it will establish a Settlement Fund of $90 Million to pay out people who join the class action settlement by submitting timely and valid claim forms. The money from the settlement fund will then be proportionally divided between those class action members. We are estimating this based on similar past cases to be in the $50 to $300 range.


How Do I File a Claim?
To receive your cash reward you must have filed a class action claim (see website below) by September 22, 2022. To qualify for current and future class actions, subscribe to the official openclassactions.com newsletter.


How Do I Find Class Action Settlements?
Find all the latest Class Action Settlements you can qualify for by getting notified of new lawsuits as soon as they are open to claims:


What's Next for the Facebook Privacy Class Action?
The Court has is currently going through appeals processes for the Facebook class action. Please keep checking back here on this page for updates to the class action and next steps on when payments may be distributed to qualified class action claimants. Payments will not be sent out until all requests for appeals have been fully resolved. It is not yet clear when this process will be resolved.





For more class actions keep scrolling below.