Apple® iPhone 4S Class Action Settlement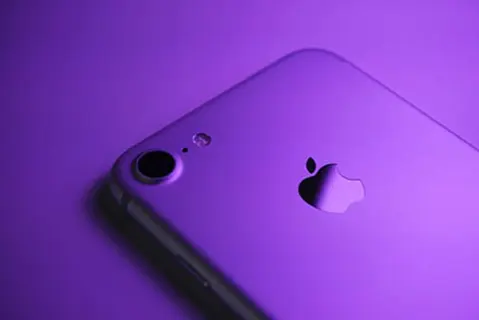 Photo Credit: Unsplash | Updated: April 28, 2023
Settlement Status: Awaiting Final Approval
Claim Form Deadline: Passed
Estimated Payout: $15 - $150
Proof required: No
Method of payment: Cash
What's This Settlement About?
Apple has dominated the smartphone market for years. With the upcoming release of the iPhone 14, Apple continues to innovate and upgrade their flagship product. However, Apple has not been without its share of controversy and questionable business practices.

In 2022, a $20,000,000 iPhone class action settlement was reached with Apple over an older release of iPhones. The class action lawsuit alleged that users who upgraded their iPhone 4S devices to iOS 9 had their iPhones slowed down, significantly diminishing the performance of their iPhone smartphones. The class action lawsuit alleged that Apple made false and deceptive representations about iOS 9 for iPhone performance.

Apple has accepted the terms of the iOS 9 class action settlement. However, by accepting the term of the settlement, Apple did not concede the truth of any of the claims against it in the class action lawsuit; Apple, Inc. has maintained throughout that it did nothing wrong and that iOS 9 performed well on the iPhone 4S, contrary to the claims made on behalf of iPhone users in the class action.

The Court did not make a determination as to whether anyone was right or wrong in the lawsuit. Instead, the parties (Apple, and the class action lawsuit plaintiffs) have all agreed to a compromise in the form of the $20 Million settlement, and to move on to approve and distribute these funds to affected iPhone users.


How Do I Qualify?
You are a member of the Settlement Class if you:

• Downloaded iOS 9 (which was first released in September 2015), or any version thereof, onto your iPhone 4S;

• Lived in New York or New Jersey at the time that you first downloaded any version of iOS 9; and

• Your iPhone 4S experienced a significant decline in performance as a result. You must meet all three criteria to be a member of this iPhone Class Action Settlement and get reimbursement.



What Can I Get?
Under the Proposed Settlement, Apple agreed to pay a maximum of $20,000,000, also known as the "ceiling" of the maximum fund payments.

Apple agreed to provide a cash payment of approximately $15 per eligible iPhone 4S. If the total value of approved claims, fees, and expenses, exceeds the $20 million ceiling, then the amount paid per eligible iPhone will be reduced on a pro rated, or proportional basis.

If, on the other hand, the total value of legitimate iPhone settlement claims submitted is less than the total ceiling at $15 per iPhone, then the amount paid per eligible device may be increased up to a maximum of $150 per device. Thus, the amount will be determined by the total number of valid claims filed (see link below).


How Do I File a Claim?
The class action deadline for the iPhone Settlement passed on August 29, 2022. The Court will hold a Final Hearing at 10:30 a.m. on September 22, 2022, at the United States District Court for the Eastern District of New York, 225 Cadman Plaza East, Brooklyn, NY 11201, or virtually.

If you received a unique ID for this class action settlement previously you may have qualified for this class action settlement. However, it is closed to any new claims.


How Do I Find Class Action Settlements?
Find all the latest Class Action Settlements you can qualify for by getting notified of new lawsuits as soon as they are open to claims:


Filing Class Action Settlement Claims
Please note that your claim form will be rejected if you submit a settlement claim for payout with any fraudulent information. By providing this information and your sworn statement of its veracity, you agree to do so under the penalty of perjury. You would also be harming others that actually qualify for the class action settlement. If you are not sure whether or not you qualify for this class action settlement, visit the class action administrator's website below. OpenClassActions.com is only providing information and is not a class action administrator or a law firm. OpenClassActions is a participant in the Amazon affiliate advertising program and this post may contain affiliate links, which means we may earn a commission or fees if you make a purchase via those links.


For more class actions keep scrolling below.