$30 Million Suboxone Class Action Settlement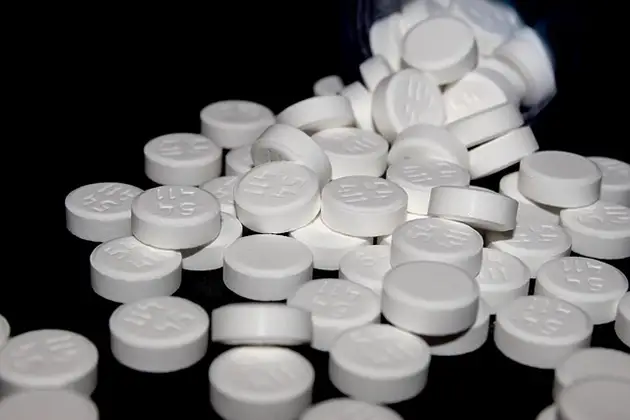 Photo Credit: Unsplash | Published: September 17, 2023
Claim Form Deadline: February 17, 2024
Estimated Payout: Pending
Proof required: No
Method of payment: PayPal / Venmo / Zelle / ACH
What is the Suboxone Settlement About?
A $30 Million Class Action Lawsuit has been settled over antitrust allegations that led to consumers and patients overpaying for Suboxone, also known as Buprenorphine or Naloxone, as well its "AB-rated" generic equivalent medications. The suboxone class action lawsuit made assertions that Suboxone manufacturers and marketers violated certain state antitrust, consumer protection laws, as well as unjust enrichment laws as indicated in United States law. The class action alleges that Suboxone harmed competition, leading to overpayments made by patients (class action members) for the drug, harming them financially in the process. The defendants in the case, Indivior, have agreed to the $30 Million class action settlement, but have not accepted that they violated any laws.

The class action includes certain States, and periods of time that a purchase must have been made between December 22, 2011 and August 21, 2023. The full list of states is available below. Previously, the Federal Trade Commission (FTC) had returned nearly $60,000,000 to over 50,000 patients, totalling an average payment of $1,139 per patient. The FTC complaint and refund had also alleged that Indivior, Inc., as well as Reckitt Benckiser Group, had colluded to thwart competition and created artificially high prices for consumers of the Suboxone drug. Reckitt Benckiser and Indivior, Inc. were alleged by the FTC of attempting to prevent consumers from accessing a more affordable generic alternative to Suboxone, a prescription oral medication used to alleviate withdrawal symptoms in individuals recovering from opioid addiction. This alleged action was aimed at preserving their profitable monopoly on the branded drug.


What is Suboxone?
Suboxone is a prescription medication that plays a vital role in the treatment of opioid addiction. Suboxone is a critical medication in the treatment of opioid addiction, helping individuals manage withdrawal symptoms and cravings. It is a combination of two active ingredients: Buprenorphine/naloxone, and Suboxone is sold under this brand name, among other brand names, or generic drugs that are equivalent. Typically, Suboxone is a fixed-dose combination medication that includes buprenorphine and naloxone.

• Buprenorphine This is a partial opioid agonist, meaning it activates the opioid receptors in the brain but to a lesser degree than full opioids like heroin or prescription painkillers. It helps reduce cravings and withdrawal symptoms, making it easier for individuals to transition away from full opioids.

• Naloxone This is an opioid antagonist, which means it blocks the effects of opioids. It's included in Suboxone to deter misuse. If Suboxone is injected or misused intravenously, the Naloxone can trigger withdrawal symptoms, discouraging abuse.

Suboxone is crucial for individuals dealing with opioid addiction because it helps them manage their addiction and withdrawal symptoms, making the process of recovery more manageable. It allows them to stabilize their lives, participate in therapy, and work towards long-term recovery. Suboxone is considered a safer alternative to the opioids people may have been using, reducing the risk of overdose and death, which has been the subject of a mass drug and opioid crisis in the United States for decades now, leading to one of the biggest open class action settlements of all time, a $54 Billion Settlement. Read more about it here, in a class action settlement involving large retailers and pharmacy chains CVS and Walgreens.


Who is the Defendant: Indivior?
Indivior, Inc. is a pharmaceutical company that specializes in addiction treatment. They developed and marketed Suboxone as a key product in the treatment of opioid addiction. The company's focus has been on providing medications and support for individuals struggling with addiction. Reckitt Benckiser Group is a multinational consumer goods company. They were the parent company of Indivior, Inc. before spinning it off as a separate entity. Reckitt Benckiser has already been involved in legal disputes with authorities, such as the FTC, over its marketing practices related to Suboxone, which led to significant legal actions and fines. This $30,000,000 class action settlement is unlikely to be the last class action or consumer protection news story.


How Do I Qualify for the Suboxone Lawsuit?
In order to qualify for the Suboxone Class Action Settlement you must file a class action claim on or before February 17, 2024. You must have paid for, or indirectly purchased Suboxone, or one of its "AB-rated" generic equivalent drugs at any time between December 22, 2011 and August 21, 2023. The purchase must have been made from either a pharmacy, or from a prescription via mail-order, and has to have been for consumption either for yourself, or for a family member. The following States qualify for location of purchase:




How Much Can I Get in the Suboxone Settlement?
The total settlement amount is $30,000,000. The amount of payment per qualified claim will vary depending on the number of valid claim forms filed by the deadline of February 17, 2024. In 2021, for a previous FTC settlement and refund, each qualified consumer and patient was refunded an average payment of over $1,100. The total settlement fund was $59 Million. According to the FTC refund, the parent company of the manufacturer of Suboxone, allegedly took advantage of market forces in order to frighten consumers away from using the more affordable "AB-rated" generic Suboxone alternatives.


How Do I Find Class Action Settlements?
Find all the latest Class Action Settlements you can qualify for by getting notified of new lawsuits as soon as they are open to claims:


How Do I File a Claim?
To be eligible to receive a payment from the $30,000,000 Suboxone Class Action Settlement, you must complete a class action Claim Form by February 17, 2024 at 11:59 PM Pacific Time electronically. If you are filing on behalf of a TPP (Third Party Payor) such self-insured health and welfare plans, or health insurance companies you can file a claim for third party payors here, or find the claim form below.





Filing Class Action Settlement Claims
Please note that your claim form will be rejected if you submit a settlement claim for payout with any fraudulent information. By providing this information and your sworn statement of its veracity, you agree to do so under the penalty of perjury. You would also be harming others that actually qualify for the class action settlement. If you are not sure whether or not you qualify for this class action settlement, visit the class action administrator's website below. OpenClassActions.com is only providing information and is not a class action administrator or a law firm. OpenClassActions is a participant in the Amazon affiliate advertising program and this post may contain affiliate links, which means we may earn a commission or fees if you make a purchase via those links.


For more class actions keep scrolling below.