$5M Thinx Period Underwear Class Action Settlement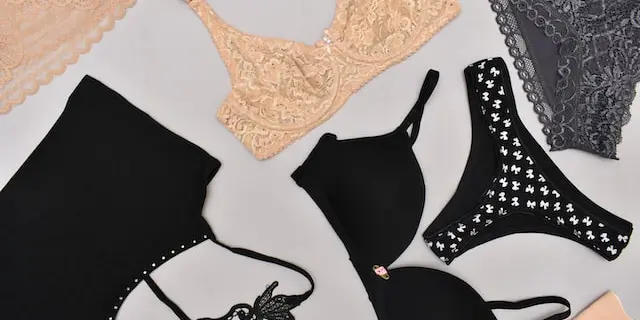 Photo Credit: Unsplash | Updated: April 29, 2023
Claim Form Deadline: April 12, 2023
Estimated Payout: $10.50 (Without Proof) - $52.50 (Voucher)
Proof required: No
**This settlement is available for claimants with or without proof of purchase**
What is the Thinx Underwear Settlement About?
A $5,000,000 No Proof Class Action Settlement has been settled with Thinx Underwear, over allegations that some of its underwear may have contained toxic chemicals that can be harmful to consumers. Thinx Underwear has settled the class action lawsuit for $4,000,000, plus a provisional $1,000,000 if additional funds are needed to pay settlement claims. Thinx settled the class action in order to avoid potential costs of further litigation and courts.

The Thinx class action lawsuit made allegations that certain underwear lines had a presence of PFAS. PFAS, or Per- and Polyfluoroalkyl Substances, are synthetic chemicals that have been shown in peer-reviewed studies to have health effects on people. There are many types of PFAS, and there are many nuances to PFAS effects on health, most importantly the level of exposure. The EPA reported that many Americans have had exposure to PFAS, but at relatively low concentrations. Some of the potential health effects include:

• Reproductive health effects,
• Increased blood pressure in pregnant women,
• Decreased fertility,
• Low birth weight in children,
• Development delays in children,
• Accelerated puberty phases,
• Variations in bones,
• Increased risk of prostate, kidney, and testicular cancers,
• Reduce immune response, so reduced ability to battle infections,
• Reduced vaccine response,
• Interference with the body's natural hormone processes,
• Increased cholesterol levels,
• Increased risk of obesity.

Thinx denies the allegations made in the underwear class action lawsuit, and confirmed that PFAS had never been part of the design of its products. It is also important to note that the fact that Thinx settled the $5,000,000 class action does not indicate any admission of wrongdoing in any way on the part of Thinx.


How Do I Qualify?
You may qualify for this class action if you purchased certain Thinx Underwear products anytime between November 12, 2016 to November 28, 2022.




Thinx Underwear Product
Cotton Brief
Cotton Bikini
Cotton Thong
Sport
Hiphugger
Hi-Waist
Boyshort
French Cut
Hi-Waist
Cheeky
Thong ("Thinx Period Underwear")




How Much Will I Get Paid?
Thinx has agreed to provide $4 Million for the initial class action settlement, plus an additional $1,000,000 to cover valid claims that may add up to more than the initial $4,000,000 settlement. The lawsuit amount also includes lawyer fees, court fees, and additional awards to the initial class action participants (lead plaintiffs).

There are multiple tiers of payments available in the Thinx Underwear class action, including up to $10.50 with no proof of purchase required to get a payment. A voucher for up to $52.50 is also available for those with proof of purchase. A voucher can be used for the following products sold on Thinx.com:

• Air Bikini
• Air Hiphugger
• Boyshort
• Cheeky
• French Cut
• Heavy Boyshort
• Heavy Hi-Waist
• Heavy Hiphugger
• Hiphugger
• Modal Cotton Bikini
• Modal Cotton Boyshort
• Modal Cotton Brief
• Modal Cotton Thong
• Modal Heavy Cotton Brief
• Modal Super Cotton Brief
• Sport
• Super Hi-Waist
• Super Hiphugger
• Thong


Do I Need Proof of Purchase?
No, proof of purchase is required for claims that will pay out up to $10.50. If you file a valid claim that is on time (by April 12, 2023), and you do not have proof of purchase, the class action will pay for up to 3 products that are covered (see list above for covered products). The amount of payment is estimated to be between $10.50 total without proof of purchase; Each pair of underwear purchased will pay out at $3.50 per unit for up to 3 units if no evidence of purchase is provided in the claim form.


How Do I Find Class Action Settlements?
Find all the latest Class Action Settlements you can qualify for by getting notified of new lawsuits as soon as they are open to claims:


How Do I File a Claim?
To be eligible to receive a payment from the Thinx Class Action Settlement, you must have completed and submitted a timely Claim Form by April 12, 2023 online.


Filing Class Action Lawsuit Claims
Please note that your claim form will be rejected if you submit a settlement claim for payout with any fraudulent information. By providing this information and your sworn statement of its veracity, you agree to do so under the penalty of perjury. You would also be harming others that actually qualify for the class action settlement. If you are not sure whether or not you qualify for this class action settlement, visit the class action administrator's website below. OpenClassActions.com is only providing information and is not a class action administrator or a law firm.




For more class actions keep scrolling below.