Hand Sanitizer Class Action Settlement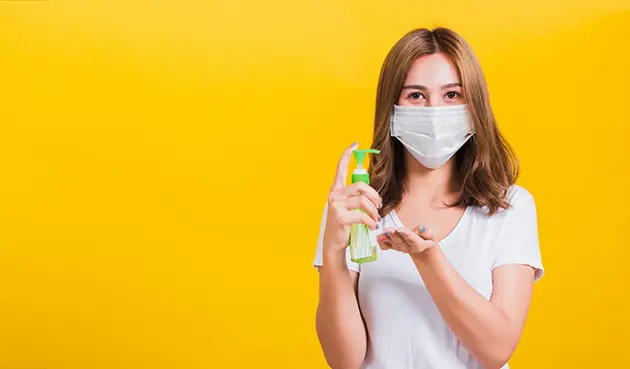 Photo Credit: Unsplash | Updated: August 13, 2023
Settlement Status: Accepting Claims
Claim Form Deadline: August 12, 2023 (Passed)
Estimated Payout: $50.00
Proof required: No
What's the Hand Sanitizer Class Action About?
A $3 Million Class Action Settlement has been agreed upon over certain hand sanitizer products that have been on the market, specifically Virgin Scent hand sanitizer. The original class action lawsuit alleged that Virgin Scent marketed and sold hand sanitizers that contained dangerous levels of the chemical benzene. According to class action lawsuit documents, Virgin Scent hand sanitizer violated express warranties and consumer protection laws. While Virgin Scent did not accept any wrongdoing or responsibility on their behalf as part of the hand sanitizer settlement, they have agreed to fund settlement payouts totaling $3,088,000.


How Do I Know If I Qualify?
You may qualify if you purchased certain Virgin Scent hand sanitizer products. The purchase must have been made from January 1, 2015, up until and including May 23, 2023. The hand sanitizer must have been sold or distributed by Artnaturals, Inc.


Do I Need Proof of Purchase to File a Claim?
No, proof or documentation of purchase is not required in order to file a claim in the Hand Sanitizer Class Action Settlement. There is a cap of 10 hand sanitizer products limited for claims that are filed without proof. If you claim to have purchased more than this limit, your payment will be reduced to the maximum cap for claim forms that do not have any proof of purchase attached. Each unit is set to be paid at $5.00 per unit as part of the class action distribution, for a total maximum of $50 per claim if the maximum number of units (10) are claimed without proof of purchase. This amount may be adjusted based on the amount of valid and timely claim forms filed by the deadline of August 12, 2023.


How Much Will I Get Paid?
The class action is divided into three categories of claims:

• Those who do not have proof of purchase: may receive $5.00 per qualified hand sanitizer product purchased, up to $50.00 total for a maximum of 10 units claimed in sum.

• Those who submit proof of purchase: may be entitled to the full purchase price of each hand sanitizer product plus sales tax will be paid out. There are no stated caps on the amount of hand sanitizer you can claim if you have valid evidence of each purchase made.

• Medical Expenses: Those claimants that purchased the qualified hand sanitizer products may be owed medical monitoring compensation. No single claimant will receive over $1,000 in these Medical Monitoring Payments. In order to receive this compensation, claimants will need to attest officially to having to monitor skin (dermal) symptoms as a result of using these hand sanitizer products, in an official declaration. Read on further below about filing claim forms under perjury and the legal disclaimer.


How Do I File a Claim? When is the Deadline to File?
If you believe that you qualify for payment due to the Virgin Scent hand sanitizer products you purchased, and the dates purchased fit the criteria, you can choose to fill out a claim form below on the official class action administrators website for the settlement by the final claim deadline of August 12, 2023.


Filing Class Action Settlement Claims
Please note that your claim form will be rejected if you submit a settlement claim for payout with any fraudulent information. By providing this information and your sworn statement of its veracity, you agree to do so under the penalty of perjury. You would also be harming others that actually qualify for the class action settlement. If you are not sure whether or not you qualify for this class action settlement, visit the class action administrator's website below. OpenClassActions.com is only providing information and is not a class action administrator or a law firm. OpenClassActions is a participant in the Amazon affiliate advertising program and this post may contain affiliate links, which means we may earn a commission or fees if you make a purchase via those links.


How Do I Find Class Action Settlements?
Find all the latest Class Action Settlements you can qualify for by getting notified of new lawsuits as soon as they are open to claims:


How Do I File a Claim in the Hand Sanitizer Settlement?
Follow the links below to the official class action administration website, or send a completed claim form to the official hand sanitizer class action administrator via snail mail, postmarked by the deadline date:

VS Hand Sanitizer Settlement
1650 Arch Street
Suite 2210
Philadelphia, PA 19103





For more open class actions keep scrolling below.