Midwestern Pet Foods Class Action Settlement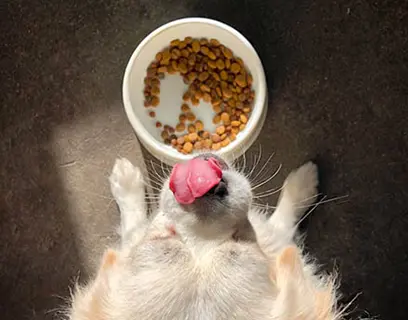 Photo Credit: Unsplash | Updated: August 9, 2023
Settlement Status: Accepting Claims
Claim Form Deadline: August 3, 2023 (Passed)
Estimated Payout: Varies
Proof required: No
What is the Midwestern Pet Foods Class Action About?
A $6,375,000 class action settlement has been agreed to with Midwestern Pet Foods in which it was alleged that Midwestern Pet Foods marketed and sold pet food that resulted in illness and death in pets. The class action lawsuit alleged that some of the pet food was contaminated with dangerous bacteria such as Salmonella or aflatoxin. While the pet food company agreed to a settlement, it is important to note that the Court did not determine whether any wrongdoing had occurred.


How Do I Qualify for Payment?
In order to qualify for a payout from the Midwestern Pet Foods class action settlement, you must meet the following requirements:

• If you are an entity or a person residing in the United States,
• You must have purchased one or more Midwestern Pet Foods products. You can find a list of products here, the completed unabridged list here in a court document for the pet food lawsuit or the abridged list of pet food products below:



Earthborn Holistic Adult Vantage
Earthborn Holistic Coastal Catch
Earthborn Holistic Great Plains Feast
Earthborn Holistic Large Breed
Earthborn Holistic Meadow Feast
Earthborn Holistic Ocean Fusion
Earthborn Holistic Primitive Feline
Earthborn Holistic Small Breed
Earthborn Holistic Weight Control
Earthborn Holistic Western Feast
Earthborn Holistic Wild Sea Catch
Meridian Daybreak
Meridian Riverbend
Meridian Twilight
Sportstrail
Sportmix
Splash Fat Cat
Pro Pac
Nunn-Better Maintenance
Unrefined Rabbit
Unrefined Lamb
Venture Alaska Pollock Meal & Pumpkin
Venture Duck Meal & Pumpkin
Wholesomes Fish & Rice
Wholesomes Chicken & Rice


Additional rules may be required in order to qualify. Please follow the link below under the class action administration website to read the full class action notice.




How Much Will I Get Paid?
Depending on whether or not you qualify for a payment, you can receive the following:

• Up to $50 per claim for pet food ($25.00 per bag of pet food for up to two bags) with no proof of purchase,
• 100% of valid pet food purchases if you have do have valid and approved proof of purchase,
• $75.00 for claims that a pet was injured without proof or documented losses,
• $150.00 for claims of the death of a pet without proof or documented evidence,
• If you have supporting documentation for pet illness or death, you will get 100% of those approved and documented losses.

There may be a cap of $150,000 per claim.


How Do I File a Claim and Get Paid?
In order to get paid you will not necessarily be required to produce any documentation or to provide proof of purchase. The deadline to file a claim is August 3, 2023. The claim form can be found at the bottom of this page, or can be signed, dated and mailed if the claim form is printed out (also on the claim form class action administration website, located below). The mailing address to send claim forms to (postmarked by the claim form deadline of August 3, 2023) is:

Midwestern Pet Foods Settlement Program
c/o Settlement Administrator
P.O. Box 4214
Portland, OR 97208-4214


Filing Class Action Settlement Claims
Please note that your claim form will be rejected if you submit a settlement claim for payout with any fraudulent information. By providing this information and your sworn statement of its veracity, you agree to do so under the penalty of perjury. You would also be harming others that actually qualify for the class action settlement. If you are not sure whether or not you qualify for this class action settlement, visit the class action administrator's website below. OpenClassActions.com is only providing information and is not a class action administrator or a law firm. OpenClassActions is a participant in the Amazon affiliate advertising program and this post may contain affiliate links, which means we may earn a commission or fees if you make a purchase via those links.


How Do I Find More Class Actions?
Look for other Class Action Settlements you may qualify for by getting notified of new settlements as they are announced here:


How Do I Find Class Action Settlements?
Find all the latest Class Action Settlements you can qualify for by getting notified of new lawsuits as soon as they are open to claims:


How Do I File a Claim in the Pet Food Settlement?
Follow the links below to participate in the Midwestern Pet Foods class action settlement:





For more open class actions keep scrolling below.