$3 Million Hefty Bags Class Action Settlement - No Proof Required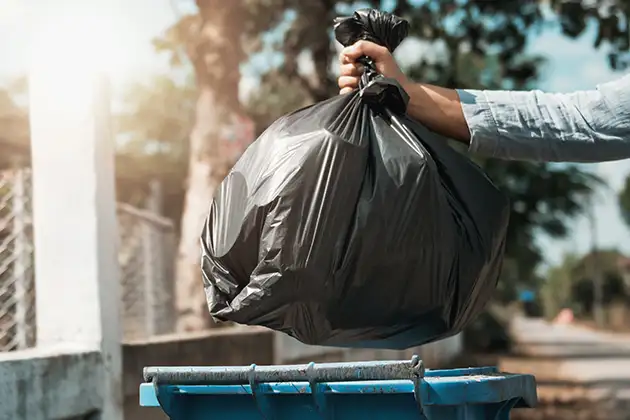 Photo Credit: Unsplash | Published: September 23, 2023
Claim Form Deadline: December 13, 2023
Estimated Payout: $12 (Without Proof) - $50 (With Proof)
Proof required: No
Method of payment: PayPal / Venmo / Zelle / ACH
**This settlement is available for claimants with or without proof of purchase**
What is the Hefty Bag Recycling Bags Settlement About?
A $3,000,000 Class Action Lawsuit has been settled over Hefty Bags plastic recycling bags and Great Value plastic recycling bags. These plastic garbage bags are manufactured and marketed by Reynolds Consumer Products, Inc, a publicly traded company on the NASDAQ stock exchange. They are commonly sold on Amazon, Target, Wal-Mart, and other large national retail chains and supermarkets.

The plastic bags class action lawsuit alleges that Reynolds violated certain consumer laws by falsely advertising or mislabeling their recycling bags. The class action settlement boils down to the claim that Reynolds misrepresented their recycling bags as "Recycling", when many waste facilities do not accept their Hefty Bags or Great Value branded bags. According to the class action lawsuit, recyclers and waste facilities do not find their bags suitable for recycling, as they are not made with compatible materials that can be cycled. The class action lawsuit cites certain Illinois consumer protection violations, as well as common law fraud as a result of labeling certain Reynolds' Hefty Bags and Great Value bags as "recycling".

Reynolds accepted the terms of the $3 Million recyclable bags class action and has agreed to pay consumers up to $50.00 each. However, they have not accepted any wrongdoing or the allegations of false advertising or violating the law. The Court has not made a determination as to who is wrong or right in the class action lawsuit.




How Do I Qualify?
You may qualify to receive up to $50.00 for the Hefty Bags / Great Value recycling bags class action settlement if you purchased certain plastic bags for your own personal use, and not for resale in the United States. You can see the list of qualifying garbage bags below.

You will not need proof of purchase for up to 6 qualified products claimed to receive an estimated $12.00. If you claim more than 6 packages of qualified recycling bags, you will need to provide evidence of purchase in a legitimate form such as a receipt. The qualifying dates of purchase are any time between July 20, 2018 and August 30, 2023. The claim form must be filled out to completion by December 13, 2023 at the latest. If you fill out a claim form after this deadline, the claim form may be deemed invalid and not accepted by the official class action administrator.


Which Recycling Bags are part of the Class Action?
The full list of packaging and products covered by the class action include the following Hefty bags and Great Value recycling bags:




How Much Can I Get in the Garbage Bag Settlement?
The total settlement amount is $3,000,000. If you file a valid claim, and do not have proof of purchase, the class action will pay for up to 6 products that are covered (see list above for covered sprays) at $2.00 per product, estimated. If you claim more than 6 products in your claim form, you will need to provide proof of purchase in order to qualify for a full payout, of up to an estimated $50.00 per single claim form.

Important to note is that if there are a large number of valid claim forms filed in the recycling bags class action settlement, the payout may be smaller than the estimated $2.00 per hefty bag or great value plastic bag product unit purchased. The same is true for the reverse.


How Do I Find Class Action Settlements?
Find all the latest Class Action Settlements you can qualify for by getting notified of new lawsuits as soon as they are open to claims:


How Do I File a Claim?
To be eligible to receive a payment from the $3 Million Hefty Bags and Great Value Recycling Bags Class Action Settlement, you must complete a class action Claim Form by December 13, 2023:




Filing Class Action Settlement Claims
Please note that your claim form will be rejected if you submit a settlement claim for payout with any fraudulent information. By providing this information and your sworn statement of its veracity, you agree to do so under the penalty of perjury. You would also be harming others that actually qualify for the class action settlement. If you are not sure whether or not you qualify for this class action settlement, visit the class action administrator's website below. OpenClassActions.com is only providing information and is not a class action administrator or a law firm. OpenClassActions is a participant in the Amazon affiliate advertising program and this post may contain affiliate links, which means we may earn a commission or fees if you make a purchase via those links.


For more class actions keep scrolling below.