Panda Express Service Fees Class Action Settlement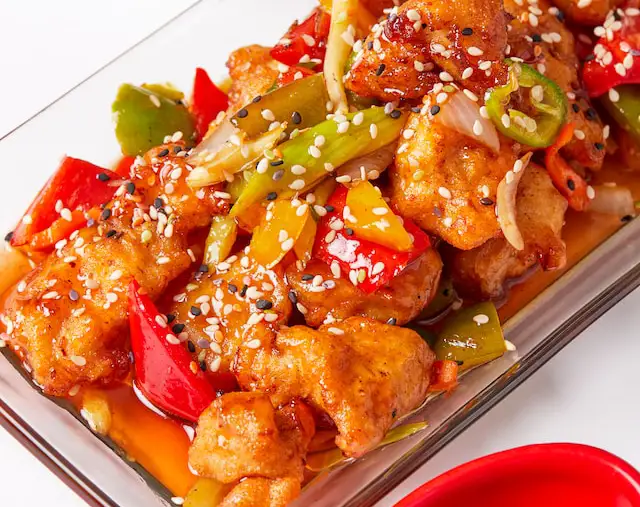 Photo Credit: Unsplash | Updated: September 16, 2023
Claim Form Deadline: January 10, 2024
Estimated Payout: $10.00 Without Proof of Purchase
Proof required: No
Method of payment: Venmo / Zelle / PayPal / Direct Deposit / Prepaid MasterCard
**This settlement is available for claimants with or without proof of purchase**
What is the Panda Express Class Action Lawsuit About?
A nearly $1,500,000 class action lawsuit has been settled with Panda Restaurant Group, Inc., the parent company of Panda Express, over allegations that its delivery and service fees on orders placed on its website and app were false and misleading to customers. Panda Express is a restaurant chain that is best known for a very wide variety of recipes including their unique, famous take on Orange Chicken™, Beijing Beef™, Honey Walnut Shrimp™, and Shanghai Angus Steak™. Panda Express has settled the class action lawsuit, but has not admitted to any wrongdoing. The court has not determined whether any party is right or wrong in the class action settlement.


How Do I Qualify?
In order to qualify for a payment or benefit from the Pandas class action, you must have placed a food delivery order via the Panda's mobile app, or via the Panda Express website at anytime from July 17, 2020 through February 16, 2022. If you were charged a "Service Fee" for the order, then you may be entitled to a payment or voucher from this class action settlement.




What Can I Get in the Panda Express Class Action Settlement?
If you believe that you are a qualifying Panda Express Settlement Class members, you can submit a timely and valid claim to receive one of the following benefits:

• An electronic cash payment worth $10.00,
• Up to two vouchers that can be redeemed for 2 medium Panda Express entrees via the Panda's mobile app or website online

Please note that in open class action settlements such as these, the payout may be lower or higher than the originally anticipated amount The actual payment amount may be reduced if the total amount of valid and timely claims submitted is more than expected when setting the estimated payout initially. The $10.00 amount is anticipated and may be adjusted based on the number of claims.


How Do I Find Class Action Settlements?
Find all the latest Class Action Settlements you can qualify for by getting notified of new lawsuits as soon as they are open to claims:


How Do I File a Claim?
To be eligible to receive a payment from the Panda Express Class Action Settlement, you must submit a complete, valid, and timely class action Claim Form fully by January 10, 2024 electronically. If you believe that you qualify, and wish to receive a payment or voucher for entrees to Panda Express, you must submit your completed time form online, or have it postmarked by the deadline date no later than 11:59 p.m. PST on January 10, 2024.

You will be asked for a "Unique ID Number". If you received a notice either by mail or email, you can use the Unique ID number that is located at the top of your class action notice. If you did not receive a unique ID number, but believe that you qualify for the Panda Express Class Action Settlement, you can request one here, or on the official Panda Express settlement website.





Filing Class Action Settlement Claims
Please note that your claim form will be rejected if you submit a settlement claim for payout with any fraudulent information. By providing this information and your sworn statement of its veracity, you agree to do so under the penalty of perjury. You would also be harming others that actually qualify for the class action settlement. If you are not sure whether or not you qualify for this class action settlement, visit the class action administrator's website below. OpenClassActions.com is only providing information and is not a class action administrator or a law firm.


For more class actions keep scrolling below.