How to Get Cash for the Fabuloso Multi-Purpose Cleaner Recall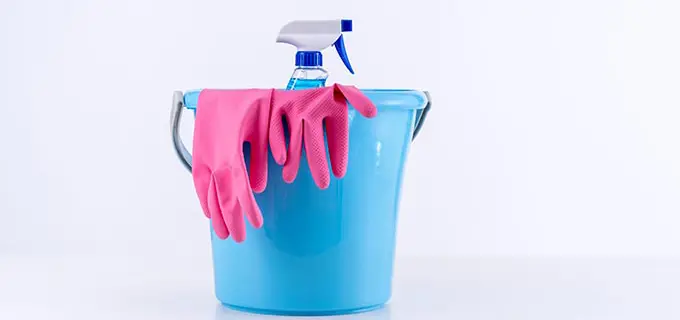 Photo Credit: Unsplash | Updated: April 28, 2023
Status: Open to Claims
Recall Deadline: Pending
Estimated Payout: $1.00 - $11.00 (Estimated)
Proof required: UPC / Lot Number
Method of payment: Cash Refund / Replacement Voucher
What's The Fabuloso Multi-Purpose Cleaner Recall About?
Colgate-Palmolive, the parent company of Fabuloso multi-purpose cleaners, has issued a recall of nearly 5 million bottles of their Fabuloso product due to a hazardous risk of bacteria contamination. The risk is to consumers that use the Fabuloso product, and the recall affects a wide range of products, listed further down in this article.
The Fabuloso multi-purpose cleaner that has been recalled was sold at many of the largest supermarkets and stores in North America both online and at brick and mortar stores, including: at
Amazon.com
, Dollar General, Family Dollar, Home Depot, Sam's Club, Walmart. The products at issue were sold between December 2022 and January 2023 for anywhere between $1 and $11 for each bottle of cleaner.
If you have the affected products, the CSPS, or the
Consumer Product Safety Commission of the United States
, recommends that you immediately cease using the recalled Fabuloso cleaner.
It is recommended by Colgate-Palmolive and the Consumer Product Safety Commission to fill out a form and contact Colgate-Palmolive (at the link located at the bottom of this page) in order to receive either a refund or a replacement. If you can, take a photo of the Fabuloso product's UPC (Universal Product Code) as well as the lot code, or the unique identifier for a batch of specific products -- basically, any codes or characters you see on the label, as well as any receipts. The lot number will allow Fabuloso and Colgate-Palmolive to determine if you have an affected Fabuloso product for the relevant dates it was produced.
After you have filed a claim, remove the product and throw it out in its container along with your trash; Do not empty the contents of the Fabuloso bottles when you dispose of it; Just dispose of it as it is in its own bottle. You can find the Fabuloso consumer recall form below.
Why is There is a Fabuloso Cleaner Recall?
Fabuloso has issued a recall of nearly 5 Million bottles due to a specific species of bacteria including Pseudomonas fluorescens and Pseudomonas aeruginosa. These bacteria can compromise individuals who have weaker immune systems, medical devices installed, or underlying conditions such as lung illnesses if they are exposed to one of these bacteria. Pseudomonas aeruginosa and Pseudomonas fluorescens can enter either through the skin, mouth or nose through inhalation, or even through the eyes.
How Do I Qualify?
If you purchased any of the following Fabuloso products, you can contact Fabuloso using their consumer recall claim form directly via their official recall refund website (see information below). You will be able to get a refund, or a replacement.
• Fabuloso Original Multi-Purpose Cleaner, Lavender Scent, 22 FL OZ
• Fabuloso Multi-Purpose Cleaner 2X Concentrated Formula, Lavender Scent, 56 FL OZ, 128 FL OZ, 169 FL OZ
• Fabuloso Multi-Purpose Cleaner, Lavender Scent, 210 FL OZ
• Fabuloso Professional All Purpose Cleaner & Degreaser, Lavender Scent, 1 GALLON
• Fabuloso Original Multi-Purpose Cleaner, Refreshing Lemon Scent, 22 FL OZ
• Fabuloso Multi-Purpose Cleaner 2X Concentrated Formula, Refreshing Lemon Scent, 33.8 FL OZ, 56 FL OZ, 128 FL OZ and 169 FL OZ
• Fabuloso Multi-Purpose Cleaner 2X Concentrated Formula, Passion of Fruits Scent, 33.8 FL OZ, 56 FL OZ, 128 FL OZ and 169 FL OZ
• Fabuloso Multi-Purpose Cleaner Bleach Alternative 2X Concentrated Formula, Spring Fresh Scent, 56 FL OZ
• Fabuloso Professional All Purpose Cleaner & Degreaser, Ocean Scent, 1 GALLON
Do I Need Proof?
The Fabuloso consumer product recall form does not require proof of purchase, however it is stated on the Colgate-Palmolive recall website that providing any proof in the form of photos of LOT, UPC numbers, or proof of purchase, will expedite the process of refunds and replacement vouchers or coupons. The Fabuloso recall administrators may ask for proof in this form after you submit a claim form without proof of purchase or photo evidence.
How Much Can I Get?
At this time, the recall value varies depending on the product and amount of products claimed. The range of prices consumers have paid for these Fabuloso Multi-Purpose cleaners has been from $1.00 to $11.00, give or take. Typically in recalls like this, such as the
eerily similar Pine-Sol bacteria recall
the
JIF peanut butter salmonella recall
, consumers can get the purchase price or above back in a check form, or can get replacement coupons for more than the original purchase price - However, Your Mileage May Vary on this and Colgate-Palmolive is not guaranteed to repeat what other companies and agencies have done with
past recalls
...
How to Contact Fabuloso and Colgate-Palmolive about the Recall
You can fill a request online by going to the official Fabuloso recall and reimbursement request website below, or contact Fabuloso, owned by Colgate-Palmolive, directly
here
, or toll-free at 855-703-0166 from 9 a.m. to 5:30 p.m. Eastern Standard Time (East Coast) Monday through Friday.
How do I File a Claim?
Anyone who purchased an affected Fabuloso product recall, you can qualify for a refund in the form of a refund, or replacement. See where to file a recall consumer claim form below. You can click on the banner if you go to
fabuloso.com
.
If you experience any adverse reactions please contact the FDA below, the
poison control center
, or 9-11 emergency services
How Do I Find Class Action Settlements?
Find all the latest Class Action Settlements you can qualify for by getting notified of new lawsuits as soon as they are open to claims: